CHEAT CODE TRADING ACADEMY
FIX YOUR TRADING LIVE MASTERCLASS
Discover the Secrets to Becoming a Successful Trader - Get The Education & Skills to Invest With Confidence!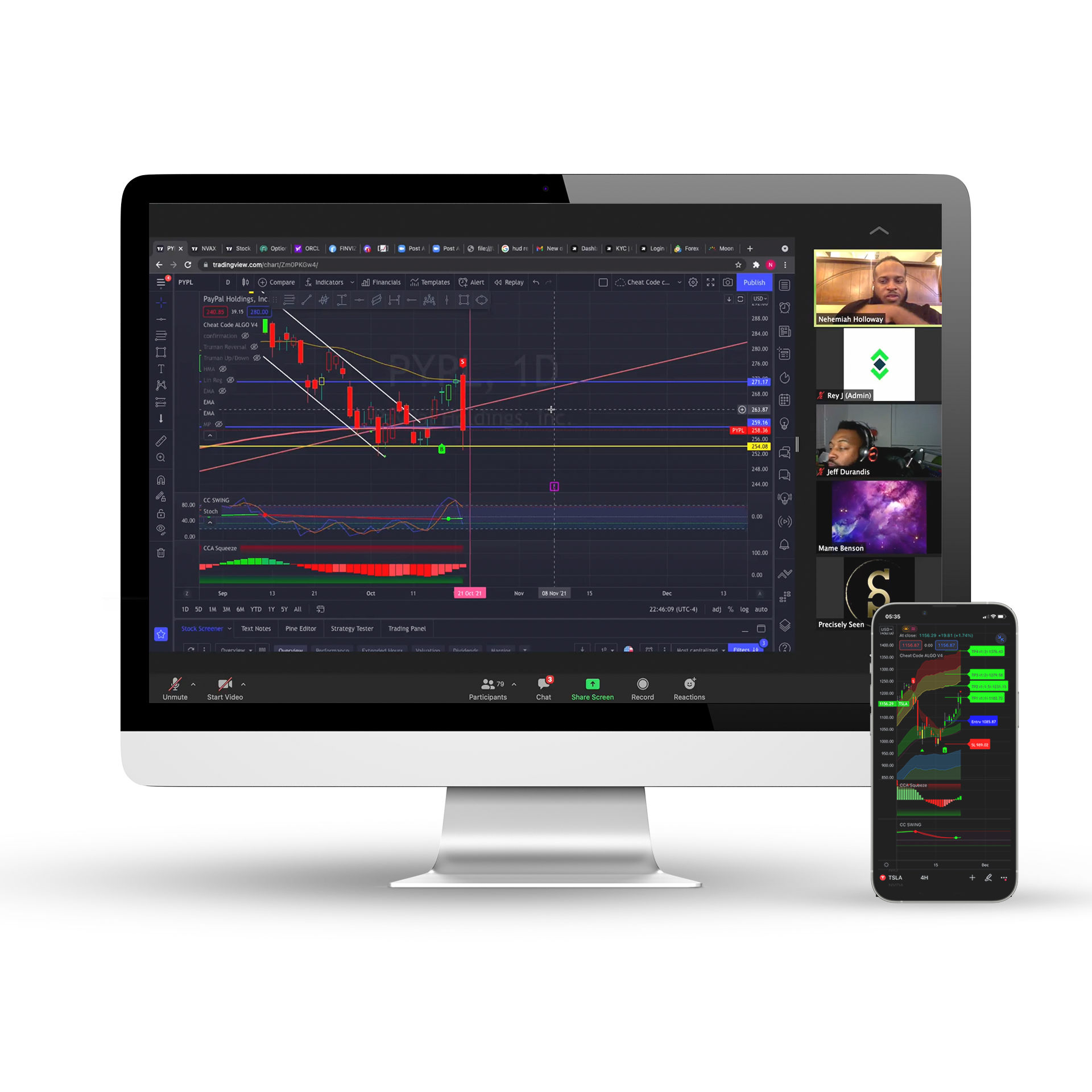 TRANSFORM YOUR TRADING JOURNEY!
Hey there, fellow trader! I remember when I first started trading - I was excited, curious, and eager to make money.

However, my emotions often got the best of me, and my profits were inconsistent at best. That's when I discovered the power of a solid trading education and a structured plan. Now, I want to share that knowledge with you in our 4-week "Fix Your Trading" Masterclass.

Join me and countless others in our quest to become consistently profitable traders by attending this life-changing event to sharpen your skills!


ARE YOU READY TO BECOME A PROFITBALE TRADER?
HERE'S WHAT YOU WILL LEARN...
Significantly Improved Trading Strategies
Our masterclass will teach you the techniques and approaches used by successful traders.
When To Buy & Sell for Consistent Profits
You'll learn how to read the market and make confident decisions, leading to consistent profits and minimized losses.
Ditch the Fear/Greed Emotions in Trading
Our masterclass will show you how to stay disciplined and level-headed, keeping your emotions in check.
LIVE LEARNING EXPERIENCE DESIGNED FOR YOU!
WHAT YOU WILL GAIN IN 4-WEEKS...
Master the Art of Trading
Stop guessing, start cheating!Learn how to read market trends, identify profitable trades, and manage risks like a pro.
Live Support & Mentorship from Experts
Our expert instructors will guide you through the process, sharing their expertise and experience to help you fix your trading mistakes and achieve success.
Develop Your Own Custom Trading Plan
No more following cookie-cutter strategies. You'll create a personalized trading plan that suits your financial goals, risk tolerance, and trading style.
Make Trading a Fun and Enjoyable Lifestyle
Transform trading from a stressful endeavor into a rewarding and enjoyable experience. Our masterclass will change the way you approach the markets, making it fun and fulfilling.
DON'T MISS OUT - SPACE IS LIMITED!
Secure your spot to refine your trading skills, and become a consistently profitable trader with our 4-week Live "Fix Your Trading" Masterclass.